Peter Becko Ondrejovic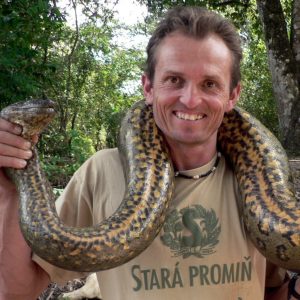 Traveler, mountain climber, explorer, adventurer, photographer, environmentalists and local patriot of his home town Beckov. In 80s he was active mountain climber and he did several first climbs in Slovak mountains High Tatras as well as European Alps. Later he visited South America where he climbed several mountains of Ands and visited majority countries of South and Latin America (including Galapagos islands of Ecuador). He travelled also in Australia (Papua New Guinea), South-East Asia (Indonesia, Malaysia and Thailand) as well as Africa (Ethiopia, Rwanda, Kenya, Tanzania, Zimbabwe and Botswana). He has organized many expeditions and participated on several documentary movies. His specialization is Venezuela and all the attractiveness of the country. There are two unique trips organized by Anakonda Tour (besides many others): climbing down the rope the highest waterfall of the world Salto Angel (979 meters) and special trip for ornithologists.
Edita Bednarova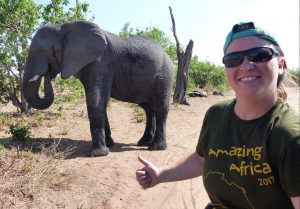 Passionate traveler since she can remember. During her studies, she travelled all around Europe and with her first job she started to explore the other continents. Edita has visited so far one third of the world and she has lived in many different countries (Kenya, South Sudan, Afghanistan, Lebanon as well as Switzerland, Germany, Poland, USA and Cyprus). She loves to explore new destination and to get to know new cultures. Each of her trips is always connected with some sports or adrenalin experience, for instance scuba diving, kayaking, rafting, bungee jumping, mountain climbing, paragliding, horse riding or ski touring. Edita travels in a sustainable and responsible way which includes active protection of the environment. It is always difficult to say which place is the best tough strong impressions are connected with Himalayas, Wadi Rum desert in Jordan, Table Mountain Roraima in Venezuela, richness of the nature in Costa Rica, kayaking of Zambezi and White Nile rivers, White Sands desert of New Mexico or climbing of Mt. Kilimanjaro via Great Western Breach.